gira_luna
A while ago,

reni_days
posted
this delicious small bunny about Spencer being a prince and Brendon being his accidental princess
(

reni_days
has the greatest ideas and writes the most amazing fic).
Somehow, I couldn't stop thinking about it (I am only human) and I committed art: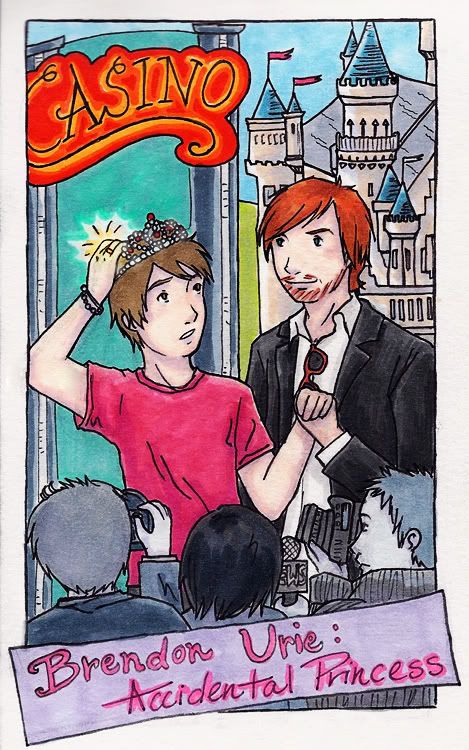 Medium: Markers on paper.
I had great fun drawing Brendon's tiara and Spencer's castle and the random paparazzi at the front.