gira_luna
I made another piece for the
Domestic!AU, kiss or cuddle fanart meme
.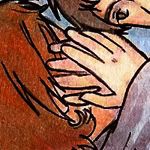 fleurrochard
wanted a "Brendon/Spencer, cuddle." This is however what came out... Does it count as cuddling if the only point they are touching is Brendon's hand on Spencer's cheek? :/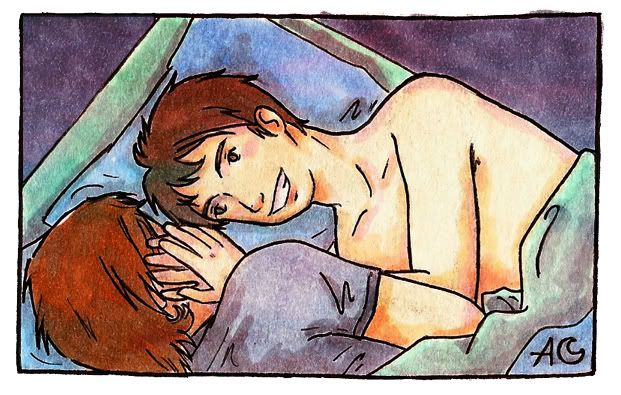 Medium: Markers on paper. Overlaying texture by

erniemay
.
Links to other pieces on the Domestic!AU, kiss or cuddle fanart meme are
here
.