gira_luna
These are some drawings in answer to
the drawing meme
.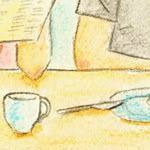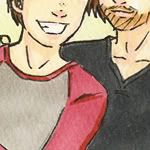 tty63
asked for "Bob/Spencer - eating breakfast together.".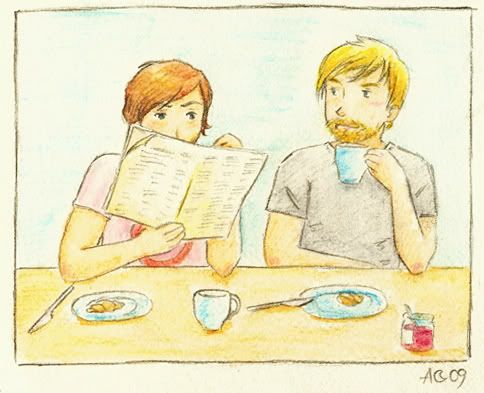 Medium: Watercolor pencils and pencil on paper.
I really liked how this turned out, and it cracked me up how similar their hairstyles are. Spencer's hair is very, very shinny.

sunsetmog
asked for "Panic, Brendon and Spencer? I'm pretty sure I'd just like anything where they look like gay married boyfriends in love."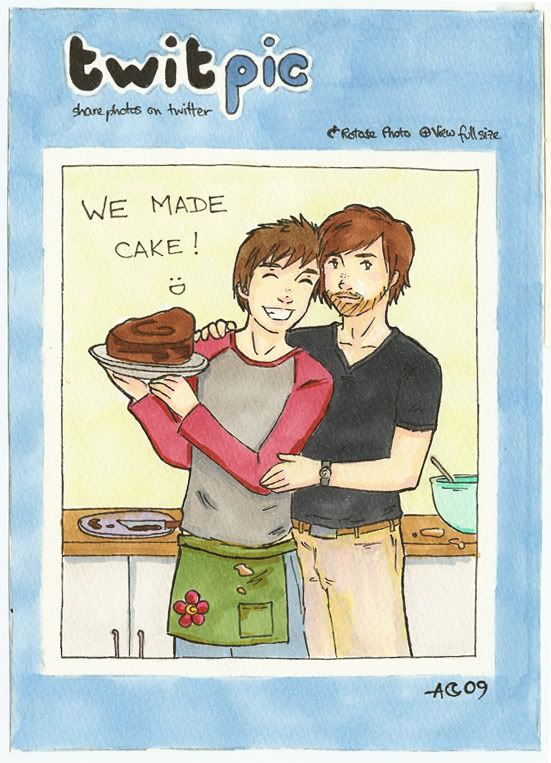 I had them bake a delicious, yet lopsided, cake.